If you talk about SEM Rush, it's a fantastic tool for Digital Marketing professionals. Here I am reviewing this tool by mentioning all the features. Let's have a look.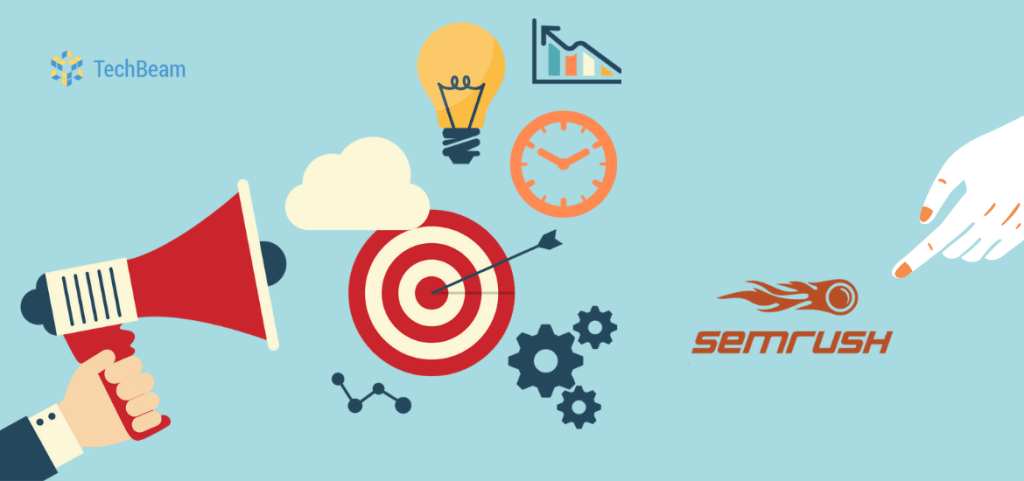 Overview of SEMRush
SEM Rush is software that helps your website optimize for search engines. Created by Oleg Shchegolev and Dmitry Melnikov, it is today one of the most popular SEO tools having a user base of 5+ million according to the company.
The tool's competitive intelligence ability allows users to track down their website's and competitors' organic and paid keyword analysis in a comprehensive manner. It provides an array of functionalities across keyword research, web site's search engine position, and crawling status.
SEMrush delivers a wide array of functionality across ad-hoc keyword research, ongoing search position monitoring, and crawling, rank tracking, competitor analysis, social media management, paid to advertise, and more.
The tool allows users to better understand competition based on comprehensive data related to keywords, organic ranking for landing page URLs and domain, backlink analysis, AdWords, search traffic volume, and more.
The software is designed especially for SEO/SEM professional that does not need downloading nor it's a subscription-based.
The program is designed for SEO/SEM professionals, does not require downloading, and is subscription-based.
SEMRush's Features
The SEMrush features the following dashboards that deliver the reports as mentioned:
Organic Research
Organic research lets you track the top 20 SERP rankings of organic keywords. You can search for any domain or create domain vs. domain reports to analyze competitor keywords, view competitors' ranking in PPC, and explore potential ads as well.
Advertising research
Advertising research helps you analyze competitor Ad budgets and keywords. As a Digital marketing professional, you can explore paid search competitors, view the keywords on which the competitors are bidding, and explore the live ads. The advertising research reports also help you assess competitors' PPC strategy as well.
PLA Research
SEMrush PLA research features let you analyze the performance of advertisers' Google Shopping ad campaigns. PLAs appear when someone performs a search on Google for a particular product that is listed on Google Shopping
Display Advertising (Beta)
Display Advertising tells you everything about your competitor's online display ads. This feature allows you to view a domain's display ad advertisers. It also allows you to view the text ads, media ads, and landing pages as well.
Backlink
Backlink analytics enable you to study your website and competitors' backlink profiles. It also allows providing comparisons between multiple domains. Backlink data is displayed for a domain name, hostname, and URLs. SEMrush compiles new backlink data regularly and integrates it into their database.
Tools
The SEO and SEM tools allow position tracking, keyword difficulty, comprehensive website audit, domain vs. domain.
Pricing and Packages
SEMrush offers 3 packages that are paid ones along with a free account with limited features and tool reports. Here are the packages elaborated:
PRO:
Pro package is priced at $99/month. Its recommended for start-ups, freelancers, and in-house marketing professionals. You can rub SEO, SMM, and PPC projects with 40+ advanced tools. Moreover, you can know your competitors' traffic sources, social media strategies, rankings, and more.
GURU:
Guru package is priced at $199 per month. This package is best suitable for growing digital marketing agencies. This package covers all the PRO features plus – Content marketing platform, Historical data, Google Data Studio Integration, Extended Limits.
Business:
The top package is priced at $399 per month. This package is best suitable for agencies, eCommerce projects, and businesses that need extensive research and analysis. This package covers all the GURU features plus – API access, Share of Voice metric, Extended limits, and sharing options.
Data Collections
SEMrush gathers SERP data for more than 100 million keywords and 71 million domains. The tool features keyword results for the domains that are ranked in Google's and Bing's top 20 search results.
SEMrush has its Live Update algorithm that updates its 26 databases on the basis of keyword's popularity in Google's database. As per the keyword's popularity, the databases are updated on a daily, weekly, and monthly basis.
Bottom Line
All in all, SEMrush is a comprehensive Digital Marketing Tool letting you explore competitors' AdWords and keyword activity. The keyword data are so updated so often that it delivers competitive analysis and keyword research up to the minute. This way you are developing more efficient Organic SEO and PPC Campaign Development.
For your next SEO and PPC campaigning, choosing the SEMrush tool will be the business-driven tool you can consider with no doubt.